Black Women's Internationalism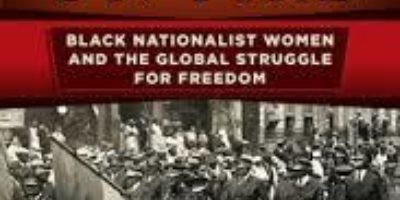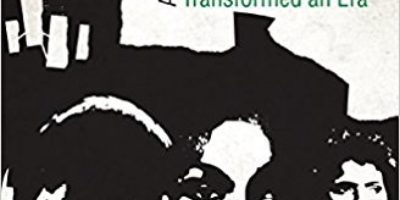 Description
Black women's efforts to broaden the Black Freedom Movement beyond geographic borders are often overlooked. Women like Charlotta Bass, Amy Jacques Garvey, Amy Ashwood Garvey, and Queen Mother Moore assumed leadership roles in peace and anti-colonial movements worldwide. Join Ashley Farmer, Keisha Blain, and John Portlock as they discuss the impact of these women on the global movement for Black liberation.
Speakers
Keisha Blain

University of Pittsburgh


Ashley Farmer

University of Texas at Austin


Ashley Farmer is a historian of black women's history, intellectual history, and radical politics. She is currently an Assistant Professor in the Departments of History and African and African Diaspora Studies at the University of Texas at Austin. Her book, Remaking Black Power: How Black Women Transformed an Era is the first comprehensive intellectual history of women in the black power movement. The book introduces new and overlooked women activists into the history of black power, examines the depth and breath of their political and intellectual engagement, and shows the relationship between women's gendered theorizing and the trajectory of the black power movement. She is also the co-editor of New Perspectives on the Black Intellectual Tradition, an anthology that examines four central themes within the black intellectual tradition: Black internationalism, religion and spirituality, racial politics and struggles for social justice, and black radicalism.


She is also the author of several articles about African American women's black power activism and intellectual production and her research interests include African American history, gender history, and intellectual history. She is a graduate of Spelman College and holds a Ph.D. in African American Studies and an M.A. in History from Harvard University.

John Portlock

University of Rochester


John is a Ph.D. candidate in American history at the University of Rochester. His dissertation, "Before Riverside: Black Antiwar Activism, 1917-1967" focuses on the work of Hubert Harrison, A. Philip Randolph, Coretta Scott King, and Charlotta Bass. In it, he investigates the way in which the black American antiwar movement of the 20th century dovetailed, and in many ways shaped, the attendant civil rights movement. His chapter, "In the Fabled Land of Make-Believe: Charlotta Bass and Jim Crow Los Angeles" will be published in the edited collection, The Strange Careers of the Jim Crow North: Segregation and Struggle Outside of the South in spring 2018.