Rethinking Black Women Freedom Fighters Gloria Richardson, Louise Thompson Patterson, and the Women of the Nation of Islam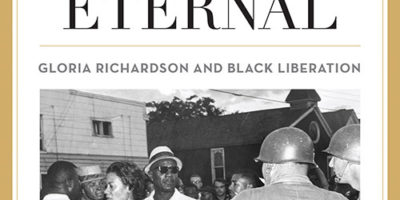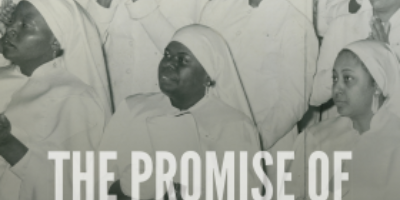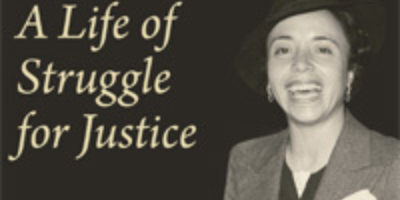 Description
Too often, stories of women leaders within the fight for Black liberation are buried behind those of the leading men. Ula Taylor, Joseph Fitzgerald and Keith Gilyard will discuss how Black women negotiated racism, patriarchy, the U.S. class system, and a Cold War world, and forged their own dreams for freedom.
Speakers
Joseph R. Fitzgerald

Cabrini University


Joseph R. Fitzgerald is an assistant professor of history and political science at Cabrini University, where he also coordinates its Black Studies program. He earned a BA, MA, and PhD in Black Studies, and a Graduate Certificate in Women's Studies. Fitzgerald specializes in critical race feminism, and the Civil Rights and Black Power Waves of the modern Black Liberation Movement. His biography of Gloria Richardson, The Struggle is Eternal: Gloria Richardson and Black Liberation, was published in December 2018.

Keith Gilyard

Pennsylvania State University


A two-time recipient of an American Book Award, Keith Gilyard has passionately embraced African American expressive culture over the course of his career as a poet, scholar, and educator. As a faculty member at Medgar Evers College-CUNY, Gilyard helped to establish (1986) the National Black Writers Conference, now convened biennially at that venue. He served as director of the Writing Program at Syracuse University (1995-1999) and as interim chair of the Department of African American Studies at the same university (1996-1997). Upon his arrival at Penn State in 1999, he began planning the seventeenth Penn State Conference on Rhetoric and Composition, which was held during the summer of 2001 around the theme "American Ethnic Rhetorics."


Gilyard has authored, edited, or co-edited twenty books, including Let's Flip the Script: An African American Discourse on Language, Literature, and Learning (1996), John Oliver Killens: A Life of Black Literary Activism (2010), and Louise Thompson Patterson: A Life of Struggle for Justice (2017).


Ula Taylor

University of California, Berkeley


Professor and Chair of the Department of African American Studies and African Diaspora Studies at UC Berkeley, Ula Taylor earned her doctorate in American History from UC Santa Barbara. She is the author of The Promise of Patriarchy: Women and the Nation of Islam, The Veiled Garvey: The Life and Times of Amy Jacques Garvey, co-author of Panther: A Pictorial History of the Black Panther Party and The Story Behind the Film and co-editor of Black California Dreamin: The Crisis of California African American Communities.

Her articles on African American Women's History and feminist theory have appeared in the Journal of African American History, Journal of Women's History, Feminist Studies, SOULS, and other academic journals and edited volumes. In 2013 she received the Distinguished Professor Teaching Award for the University of California, Berkeley.