Radical Black Queer and Feminist Lives (Cancelled due to Covid Crisis)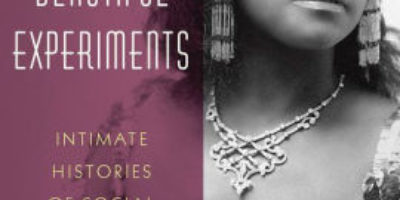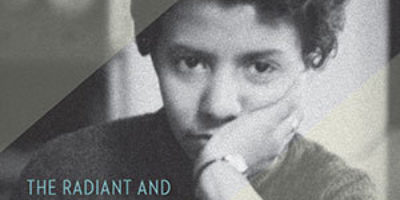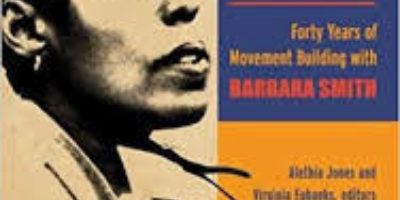 Description
Queer Black voices are often left out of Black political and historical narratives. But new work by and about radical Black feminist and queer scholars and activists is illuminating other dimensions of black political and social life and centering the trailblazing work of Black queer women such as Lorraine Hansberry and the Combahee River Collective. Don't miss this conversation with Saidiya Hartman, Imani Perry, and Barbara Smith.
Speakers
Saidiya Hartman

Columbia University


Saidiya Hartman is an American writer, researcher, and professor, whose major fields of study range from African American and American literature to cultural history, slavery, law and literature, and performance studies. Hartman gives a beautiful and generous attention to individual stories in the process of writing about large topics of collective history and culture such as race, queer identity, slavery and more, an attention she sometimes shines on her own individual story as in the memoir Lose Your Mother: A Journey Along the Atlantic Slave Route.


Born and raised in New York City, Hartman has been a Cullman Fellow at the New York Public Library, a Fulbright Scholar in Ghana, a Whitney Oates Fellow at Princeton University, and a Rockefeller Fellow at Brown University. She is the author of three major works, Scenes of Subjection: Terror, Slavery, and Self-making in Nineteenth Century America, Lose Your Mother: A Journey Along the Atlantic Slave Route, and most recently Wayward Lives, Beautiful Experiments: Intimate Histories of Social Upheaval. Hartman currently teaches in the Department of English and Comparative Literature at Columbia University and is working on a new project surrounding ideas on photography and ethics.

Imani Perry

Princeton University


The Hughes-Rogers Professor of African American Studies and faculty associate in the Program in Law and Public Affairs and Gender and Sexuality Studies at Princeton, Perry has written and taught on a number of topics regarding race and African American culture. Using methods of discussion and analysis from various fields of study—including law, literary and cultural studies, music, and the social sciences—Perry's work often focuses on multifaceted issues such as the influence of race on law, literature and music.

In her work, Perry has taken on complicated and timely issues. In her 2011 book, More Beautiful and More Terrible: The Embrace and Transcendence of Racial Inequality in the United States, for example, Perry discusses the ongoing intersection of race and politics in America.

In addition to More Beautiful, More Terrible, Perry is the author of Prophets of the Hood: Politics and Poetics in Hip Hop and May We Forever Stand: A History of the Black National Anthem, a cultural history of the black national anthem, "Lift Every Voice and Sing." Her biography of Lorraine Hansberry, Looking for Lorraine: The Radiant Life of Lorraine Hansberry was published in September 2018. Her most recent book is Vexy Thing: On Gender and Liberation.

Perry received a bachelor's degree from Yale University. From there, she went on to obtain both her J.D. from Harvard Law School and a PhD in the history of American civilization from Harvard University.

Barbara Smith

Author, Editor, Activist, Teacher


Beginning in the 1970s, Barbara Smith broke new ground as a black feminist, lesbian, activist, author, and book publisher of women of color. Smith co-founded the Combahee River Collective in 1974. This document was one of the earliest explorations of the intersection of multiple oppressions, including racism and heterosexism, critiquing both sexual oppression in the black community and racism within the wider feminist movement. She co-founded Kitchen Table: Women of Color Press in 1980, the first U.S. publisher of books for women of color. Smith taught classes on black women's literature and has been visiting professor, writer in residence, freelance writer, and lecturer at numerous universities and research institutions, including the Schomburg Center for Research in Black Culture (1995-1996). She is the author of numerous books and continues to lecture widely.