Honoring the Legacy of Black Women Radicals Gloria Richardson and Mae Mallory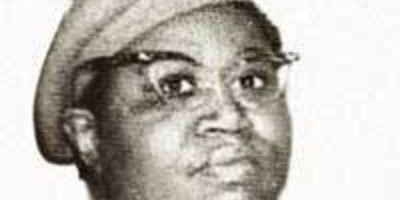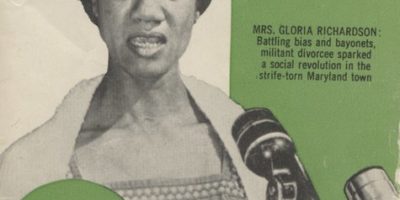 Description
Black women who were at the forefront of the Black Revolt in the 1960s have been omitted from the history books. The time is ripe to recover their stories. 
Ashley Farmer is recovering the story of New York's Mae Mallory, including her courageous fight for freedom from the Harlem Nine to the Monroe self-defense movement. 
Joseph Fitzgerald is recovering the story of New York's Gloria Richardson from the militant Cambridge Movement in Maryland to her alliance with Malcolm X, Dick Gregory and Jesse Gray in ACT. If Mae Mallory was a two-fisted fighter when the police attacked the Patrice Lumumba protest at the United Nations, then Malcolm X identified Gloria Richardson as the paradigm for the Grassroots in the Black Revolution.
Finally, we're honored to announce that we will be joined by Gloria Richardson herself. You won't want to miss this chance to hear from and honor one of our fiercest fighters for Black freedom. Join us at 6pm on December 1 at The Schomburg Center for Research in Black Culture.
Speakers
Ashley Farmer

University of Texas at Austin


Ashley Farmer is a historian of black women's history, intellectual history, and radical politics. She is currently an Assistant Professor in the Departments of History and African and African Diaspora Studies at the University of Texas at Austin. Her book, Remaking Black Power: How Black Women Transformed an Era is the first comprehensive intellectual history of women in the black power movement. The book introduces new and overlooked women activists into the history of black power, examines the depth and breath of their political and intellectual engagement, and shows the relationship between women's gendered theorizing and the trajectory of the black power movement. She is also the co-editor of New Perspectives on the Black Intellectual Tradition, an anthology that examines four central themes within the black intellectual tradition: Black internationalism, religion and spirituality, racial politics and struggles for social justice, and black radicalism.


She is also the author of several articles about African American women's black power activism and intellectual production and her research interests include African American history, gender history, and intellectual history. She is a graduate of Spelman College and holds a Ph.D. in African American Studies and an M.A. in History from Harvard University.

Joseph R. Fitzgerald

Cabrini University


Joseph R. Fitzgerald is an assistant professor of history and political science at Cabrini University, where he also coordinates its Black Studies program. He earned a BA, MA, and PhD in Black Studies, and a Graduate Certificate in Women's Studies. Fitzgerald specializes in critical race feminism, and the Civil Rights and Black Power Waves of the modern Black Liberation Movement. His biography of Gloria Richardson, The Struggle is Eternal: Gloria Richardson and Black Liberation, was published in December 2018.

Gloria Richardson

SNCC and former leader of the Cambridge movement