The Black Freedom Struggle and the Strange Career of Jim Crow New York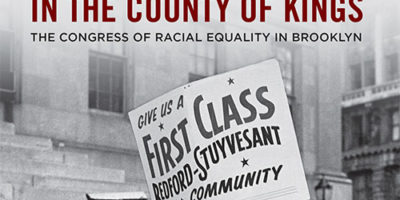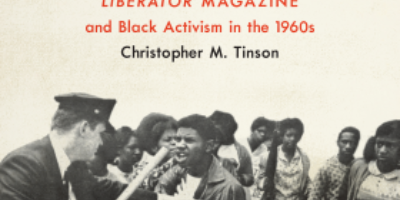 Description
The Black freedom struggle against Jim Crow New York is one of the most protracted yet criminally neglected movements for human rights in the USA.
Speakers
Tahir Butt

CUNY Graduate Center


Tahir Butt is a doctoral candidate at the Graduate Center of the City University of New York in the Urban Education program. His dissertation examines the policy of free tuition at the City University of New York during the 1960s. His research centers on how policy makers, administrators, alumni, and students understood the public provisioning of higher education in New York City in a context of a tumultuous period of postwar economic restructuring, demographic changes, and the transformations that reshaped local and state politics. He has taught at Brooklyn College, worked as an Instruction Technology Fellow at the Macaulay Honors College, and is now a Digital Fellow at the Graduate Center.

Brian Purnell

Bowdoin College


Brian Purnell is Assistant Professor of Africana Studies and History at Bowdoin College. He grew up in the Coney Island-Brighton Beach section of Brooklyn. He lived in New York City until 2010, when he moved to Brunswick, Maine. From 2004-2010, he taught at Fordham University and directed the Bronx African American History Project, a community-university partnership dedicated to finding and preserving the history of black people in the Bronx. He is the author of, Fighting Jim Crow in the County of Kings: The Congress of Racial Equality in Brooklyn, which won the Dixon Ryan Fox manuscript prize from the New York State Historical Association.


In addition to his scholarship, Brian Purnell served as a scholarly advisor to "Fighting for Justice: New York Voices of the Civil Rights Movement," an oral history project led by the New York City Commission on Human Rights. He received his M.A. (2004) and Ph.D. (2006) in History at New York University and his B.A. (2000) in History and African American Studies from Fordham University. His edited collection, with Jeanne Theoharis and Komozi Woodard, The Strange Careers of Jim Crow North: Segregation and Struggle Outside of the South, will be out this spring.


Christopher Tinson

Hampshire College


Christopher Tinson, Associate Professor of Africana Studies and History, earned a Ph.D. from the W.E.B. Du Bois department of Afro-American Studies at the University of Massachusetts, Amherst. He Holds an M.A. in ethnic studies from San Francisco State University and a B.A. from California State University, Dominguez Hills. His interdisciplinary research and teaching focuses on the intersections between Africana radical traditions, U.S. ethnic studies, hip-hop culture, critical media studies, incarceration, community-based education, and race and sports.  His writings have been published in The Black Scholar, The Journal of African American History, The Nation, and Radical Teacher. He has conducted workshops at various college campuses, high schools, and juvenile detention centers, and serves as a youth mentor. Since 2006 he has hosted TRGGR Radio, a Hip-Hop-rooted social justice radio program.