The Black Revolution on Campus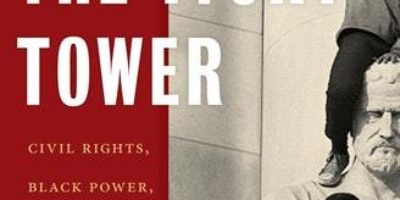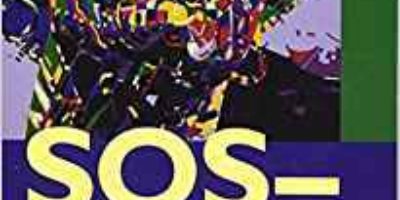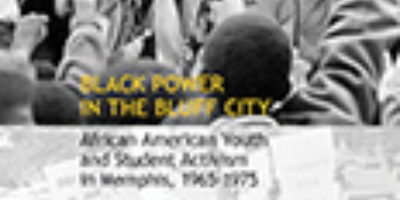 Description
The Black Revolution on campus dared to challenge white racism in American education. Calling all students and activists to join with John Bracey, Stefan Bradley, and Shirletta Kinchen for this discussion of the black student struggle, Black Studies, and the long efforts at CUNY, in the Ivy League, and across the country to desegregate and liberate the university and the curriculum.
Speakers
John Bracey, Jr.

University of Massachusetts, Amherst


Professor John H. Bracey, Jr., has taught in the W.E.B. Du Bois Department of Afro-American Studies at the University of Massachusetts at Amherst since 1972. He is now serving a second stint as department chair, and is co-director of the department's graduate certificate in African Diaspora Studies. His major academic interests are in African American social history, radical ideologies and movements, and the history of African American Women and more recently the interactions between Native Americans and African Americans, and Afro-Latinos in the United States. During the 1960s, Professor Bracey was active in the Civil Rights, Black Liberation, and other radical movements in Chicago. Since his arrival at UMASS he has maintained those interests and commitments both on campus and in the wider world.


His publications include several co-edited volumes: Black Nationalism in America (1970); the prize winning African American Women and the Vote: 1837-1965 (1997); Strangers and Neighbors: Relations between Blacks and Jews in the United States (with Maurianne Adams, 1999); and, African American Mosaic: A Documentary History from the Slave Trade to the Twenty-First Century (with Manisha Sinha, 2004).

Professor Bracey's scholarship also includes editorial work on the microfilm series Black Studies Research Sources (LexisNexis), which includes the Papers of the NAACP, Amiri Baraka, the Revolutionary Action Movement, A. Phillip Randolph, Mary McLeod Bethune, the National Association of Colored Women's Clubs, and the Papers of Horace Mann Bond. Professor Bracey is a co-editor with Professor James Smethurst and Professor Emerita Sonia Sanchez of SOS: Calling All Black People: A Black Arts Movement Reader (2014).

Stefan Bradley

Loyola Marymount University


Stefan Bradley is Professor and Chair of African American Studies at Loyola Marymount University. His primary research area is recent African American and higher education history. He is interested in the role that youth have played in shaping post-WWII American society. More specifically, he is fascinated with the efforts and abilities of black college students to change not only their scholastic environments but also the communities that surrounded their institutions of higher learning. Amazingly, young people, by way of protests and demands, have been able to influence college curricula as well as the policies of their schools.

This interest in the movements of these young people has led him to study black student activism at Ivy League universities. His most recent book, Upending the Ivory Tower: Civil Rights, Black Power and the Ivy League, details the progressive efforts of black people at eight elite universities during the postwar era to not only desegregate campuses but decolonize knowledge. His first book, Harlem vs. Columbia University: Black Student Power in the Late 1960s, deals with black students who risked their educations (and potentially their lives) during the famous controversy that took place at Columbia University in 1968-1969. His co-edited book Alpha Phi Alpha: A Legacy of Greatness, The Demands of Transcendence, covers the creation and evolution of the nation's first black collegiate fraternity, Alpha Phi Alpha, which was founded at Cornell University.


After the uprisings in Ferguson, Missouri and elsewhere occurred, his work on student/youth activism has been discussed in media outlets such as the Harvard Law Review, The New York Times, NPR, C-Span2 BookTV, CNN, Al-Jazeera, MSNBC, BBC, and BET.


Shirletta Kinchen

University of Louisville


Dr. Kinchen is Associate Professor of Pan-African Studies at the University of Louisville. She holds a PhD from the Department of History and Geography at the University of Central Oklahoma. She studies African American history, with a particular focus on the Civil Rights Movement and the Black Power Movement, and 20th Century US History.


Her book, Black Power in the Bluff City: African American Youth and Student Activism in Memphis, 1965-1975 and her continuing research examines the impact, influence, and intersection of the Civil Rights and Black Power Movements on youth and student activism in Memphis, Tennessee.