From CPS to Dobbs to the Carceral System–What History Shows Us for Challenging Systems of Oppression Today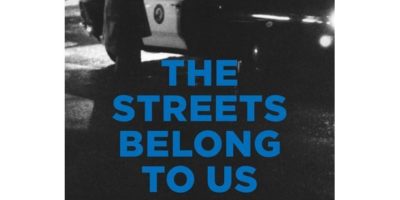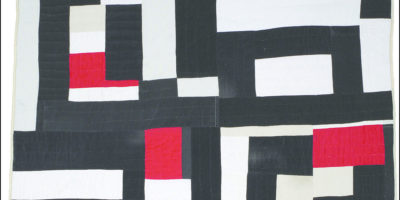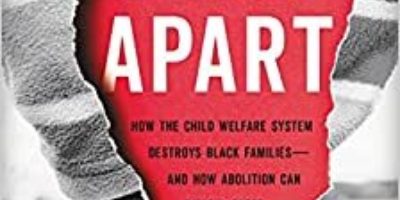 Description
This panel of leading authors, educators and activists looks beyond today's headlines to analyze how larger histories of environmental policies, child welfare agencies, broken windows policing and attacks on rights of birthing people reflect interlocking systems of oppression. This panel will point to historic and contemporary means of resistance in the fight to build a more just world.
Speakers
Anne Gray Fischer

University of Texas at Dallas


Anne Gray Fischer is assistant professor of U.S. gender history at the University of Texas at Dallas. Her research and teaching focus on histories of gender, sexuality, and race; law enforcement and the state; and feminist activisms in the modern United States. She is the author of The Streets Belong to Us: Sex, Race, and Police Power from Segregation to Gentrification, a history of sexual policing between Prohibition and the rise of broken windows policing in the 1980s. Her work has been published in the Journal of American History and the Journal of Social History, as well as the Washington Post, and Boston Review, and elsewhere.

Dorothy Roberts

University of Pennsylvania


Dorothy Roberts is the George A. Weiss University Professor of Law & Sociology at the University of Pennsylvania, with joint appointments in the Departments of Africana Studies and Sociology and the Law School, where she is the inaugural Raymond Pace and Sadie Tanner Mossell Alexander Professor of Civil Rights. She is also the founding director of the Penn Program on Race, Science, and Society. An internationally recognized scholar, public intellectual, and social justice activist, Roberts has written and lectured extensively on the interplay of race, gender, and class inequities in U.S. institutions and is the author of Killing the Black Body: Race, Reproduction, and the Meaning of Liberty (Pantheon, 1997/Vintage, 2017), Shattered Bonds: The Color of Child Welfare (Basic Books, 2001), and Fatal Invention: How Science, Politics, and Big Business Re-create Race in the Twenty-First Century (The New Press, 2011), and Torn Apart: How the Child Welfare System Destroys Black Families—And How Abolition Can Build a Safer World (Basic Books, 2022), as well as more than 100 articles and book chapters, including "Race" in the 1619 Projectbook.

Roberts has served on the boards of directors of the American Academy of Political and Social Science, Black Women's Health Imperative, Center for Genetics & Society; National Coalition for Child Protection Reform, and her work has been supported by fellowships from American Council of Learned Societies, National Science Foundation, Robert Wood Johnson Foundation, the Fulbright Program, Harvard Program in Ethics and the Professions, Stanford Center for Comparative Studies in Race and Ethnicity, and Northwestern Institute for Policy Research. Recent recognitions of her work include 2022 election to the American Academy of Arts and Sciences; 2022 Juvenile Law Center Leadership Prize; 2021 Rosie Jimenez Award, Abortion Liberation Fund of PA; 2019 Honorary Doctor of Law Degree, Rutgers University-Newark; 2019 New Voices for Reproductive Justice Voice of Vision Award; 2017 election to the National Academy of Medicine; 2016 Society of Family Planning Lifetime Achievement Award.




Loretta Ross

Smith College


Loretta J. Ross teaches a course on White Supremacy, Human Rights and Calling In the Calling Out Culture as a visiting associate professor at Smith College. Since beginning her academic career in 2017, she has taught at Hampshire College, Arizona State University and Smith College as a visiting professor of clinical practice teaching courses on White Supremacy in the Age of Trump, Race and Culture in America and Reproductive Justice.

She has co-written three books on reproductive justice: Undivided Rights: Women of Color Organize for Reproductive Justice; Reproductive Justice: An Introduction; and Radical Reproductive Justice: Foundations, Theory, Practice, Critique. Her current book, Calling in the Calling Out Culture, is forthcoming in 2021.

Ross has appeared on CNN, BET, "Lead Story," "Good Morning America," "The Donahue Show," the National Geographic Channel, and "The Charlie Rose Show." She has appeared in The New York Times, Time Magazine, The Los Angeles Times, The Washington Post and Oprah Winfrey Radio, among others.

Her activism began at 16 when she was tear-gassed at a demonstration as a first-year student at Howard University in 1970. As part of a 50-year history in social justice activism, she was the national coordinator of the SisterSong Women of Color Reproductive Justice Collective from 2005–12, and co-created the theory of Reproductive Justice in 1994. Ross was national co-director of the April 25, 2004, March for Women's Lives in Washington D.C., the largest protest march in U.S. history at that time with 1.15 million participants. She founded the National Center for Human Rights Education (NCHRE) in Atlanta from 1996–2004. Before that, she was the program research director at the Center for Democratic Renewal/National Anti-Klan Network, where she led projects researching hate groups and working against all forms of bigotry with universities, schools and community groups. She launched the Women of Color Program for the National Organization for Women (NOW) in the 1980s and was national program director of the National Black Women's Health Project. She was one of the first African American women to direct a rape crisis center in the 1970s, launching her career by pioneering work on violence against women.

She holds a bachelor's degree from Agnes Scott College in women's studies and has credits toward a doctorate in women's studies from Emory University.