Financing Freedom: Black Women and Economic Self-Determination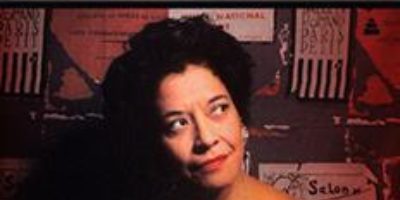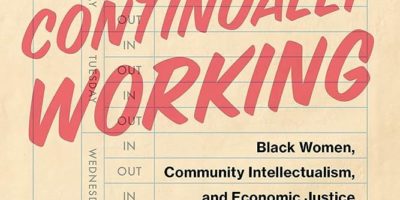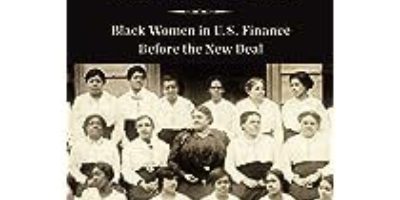 Speakers
​Tanisha Ford

CUNY Graduate Center


Tanisha C. Ford is an accomplished writer, researcher, and cultural critic—working at the intersection of politics and culture. She has forged an international reputation for her groundbreaking research on the history of Black style/fashion and social movements. Tanisha was honored as one of The Root's 100 Most Influential African Americans. She is currently Professor of History at The Graduate Center, CUNY, where she teaches courses on African American and African diaspora history, biography and memoir, and the geopolitics of fashion. And, she is also a co-founder and the director of TEXTURES, a pop-up material culture lab, studying global Black migration through objects.

Her most recent book, Dressed in Dreams: A Black Girl's Love Letter to the Power of Fashion, was named to several must-read lists, including the Philadelphia Inquirer's Big Summer Books of 2019; Bitch Media's 15 Nonfiction Books Feminists Should Read; and Essence's 10 Summer Reads, and it was the runner-up for the Popular Culture Association's Henry Shaw and Katrina Hazzard-Donald Award for Outstanding Work in African-American Popular Culture.

Tanisha is also the author of Liberated Threads: Black Women, Style, and the Global Politics of Soul, which won the 2016 Organization of American Historians' Liberty Legacy Foundation Award for best book on civil rights history. She is co-author (with Kwame Brathwaite and Deborah Willis) of the visually stunning Kwame Brathwaite: Black is Beautiful.

She is currently writing a book, tentatively titled Our Secret Society: America's Forgotten Black Power Brokers. The book explores how and why Black women raised millions of dollars for various Black Freedom movement organizations by hosting galas, art auctions, fashion shows, and beauty pageants. The book forces us to rethink the ways that we define philanthropy in America, who we consider "generous," and the political wars over fundraising that persist today. HarpersBazaar.com published a story derived from this new project. You can read it here. In connection with the research, Tanisha was appointed Smithsonian Research Associate at the National Museum of American History. In this role, she will be a part of a team of curators and scholars embarking on a multi-year African American Fundraising Collecting Initiative.

A native of a small Midwestern city, Tanisha enjoys researching the histories of often-overlooked people and places. Her work centers on social movement history, philanthropy and the cultural politics of money, Black feminism(s), material culture, the built environment, black life in the Rust Belt, girlhood studies, and fashion and body politics. Ford makes connections between the past and the present in ways that shed refreshing new light on contemporary cultural and political issues. Her scholarship has been published in the Journal of Southern History, NKA: Journal of Contemporary African Art, The Black Scholar, and QED: A Journal in GLBTQ Worldmaking. Ford writes regularly for public audiences—with feature stories, cultural criticism, and profiles in: the New York Times, the Atlantic, ELLE, Harper's Bazaar,The Root, Aperture, Bitch Media, and The Feminist Wire.

Her research has been supported by prestigious institutions such as the Institute for Advanced Study (Princeton, NJ), Harvard Radcliffe Institute, Smithsonian Museum of American History, Andrew W. Mellon Foundation, Ford Foundation, Schomburg Center for Research in Black Culture, University of London's School of Advanced Study, and the Center for Black Music Research, among others.

In 2011, Tanisha earned a Ph.D. in twentieth-century U.S. history from Indiana University-Bloomington (with distinction). She spent the 2011-2012 academic year as the Du Bois-Mandela-Rodney postdoctoral fellow in the University of Michigan's Department of Afroamerican and African Studies before embarking on the tenure track in fall 2012. Before joining the Grad Center faculty, she held faculty positions in Women's, Gender, Sexuality Studies at the University of Massachusetts-Amherst and in the University of Delaware's departments of Africana Studies and History, where she was hired as part of a material culture studies initiative. In 2016, Tanisha was promoted to associate professor, with tenure. And, in fall 2019, she was promoted to full professor—joining the woefully small cadre of Black women who have achieved this rank in her profession (a reality she's committed to changing). Tanisha lives in Harlem.

Shennette Garrett Scott

Tulane University


Shennette Garrett-Scott is a historian of gender, race, and capitalism. Her award-winning first book Banking on Freedom: Black Women in U.S. Finance Before the New Deal (Columbia University Press, 2019) is the first full-length history of finance capitalism that centers black women and the banking institutions and networks they built from the eve of the Civil War to the Great Depression.

Crystal Moten

American University


I am a historian who specializes in 20th Century United States and Women's/Gender History with a specialization in African American Women's History. My research examines Black women's struggles for economic justice in the 20th century urban north. Formerly, a curator at the Smithsonian National Museum of American History in Washington, DC, I now work as Curator of Collections and Exhibitions at the Obama Presidential Center Museum in Chicago, IL.