New Perspectives on the Life and Legacy of Dr. Martin Luther King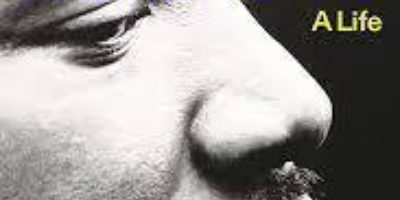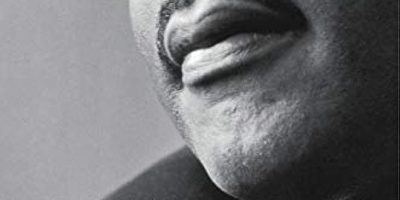 Speakers
Jonathan Eig

Jonathan Eig is the bestselling author of six books, including his most recent King: A Life, which The New York Times hailed as a "monumental" new biography of Martin Luther King Jr.

Jonathan's previous book, Ali: A Life, won a 2018 PEN America Literary Award and was a finalist for the Mark Lynton History Prize. His works have been translated into more than a dozen languages.

He served as consulting producer for the PBS series "Muhammad Ali," which was directed by Ken Burns. Esquire magazine named Ali: A Life one of the 25 greatest biographies of all time. Joyce Carol Oates called it "an epic of a biography" that "reads like a novel."

Jonathan's first book, Luckiest Man: The Life and Death of Lou Gehrig, reached No. 10 on the New York Times bestseller list and won the Casey Award. His books have been listed among the best of the year by The New York Times, The Washington Post, and The Wall Street Journal.

His fourth book, The Birth of the Pill, will be staged soon as a theatrical production by TimeLine Theatre in Chicago.

Jonathan began his writing career at age 16, working for his hometown newspaper, The Rockland County (N.Y.) Journal News, studied journalism at Northwestern University, and went on to work as a reporter for The New Orleans Times-Picayune, The Dallas Morning News, Chicago Magazine, and The Wall Street Journal.

He's appeared on the Today Show, NPR's Fresh Air, and The Daily Show with Jon Stewart. But his greatest claim to fame, according to his parents, is that his name once appeared in a Jeopardy question (which was solved correctly for $200).

He lives in Chicago with his wife and children and shares office space with the laundry machines.

Gwendolyn Zoharah Simmons

University of Florida


Gwendolyn Zoharah Simmons is currently an Assistant Professor of Religion and affiliated faculty in the Women Studies Department. Simmons received her BA from Antioch University in Human Services and her M.A. and Ph.D. in Religion with a specific focus on Islam from Temple University as well as a Graduate Certificate in Women's Studies. Simmons' primary academic focus in Islam is on the Shari'ah (Islamic Law) and its impact on Muslim women, contemporarily. Simmons spent two years (1996-1998) living and conducting dissertation research in the Middle East countries of Jordan, Egypt, Palestine, and Syria. The areas of focus for her teaching at this time include Islam, Women, Religion and Society; Women and Islam, African American Religious Traditions, and Race, Religion, and Rebellion.

In addition to her academic studies in Islam, Simmons was a disciple in Sufism (the mystical stream in Islam) for seventeen years (1971-1986) under the guidance of Sheikh Muhammad Raheem Bawa Muhaiyadeen, a Sufi Mystic from Sri Lanka, until his passing. She remains an active member of the Bawa Muhaiyadeen Fellowship and Mosque and student of this great Saint's teachings.

Simmons has a long history in the area of civil rights, human rights and peace work. She was on the staff of the American Friends Service Committee (AFSC), a Quaker peace, justice, human rights and international development organization headquartered in Philadelphia, Pa. for twenty-three years. During her early adult years as a college student and thereafter, she was active with the Student Non-Violent Coordinating Committee (SNCC) and spent seven years working full time on Voter Registration and desegregation activities in Mississippi, Georgia, and Alabama during the height of the Civil Rights Movement in the 1960′s.

Brandon Terry

Harvard University


Brandon M. Terry is the John L. Loeb Associate Professor of the Social Sciences at Harvard University and the co-director of the Institute on Policing, Incarceration, and Public Safety at the Hutchins Center for African and African American Research. In addition to these main appointments, Brandon is a Faculty Affiliate of American Studies, Women's, Gender, and Sexuality Studies, and the Center for History and Economics.

Terry earned a PhD with distinction in Political Science and African American Studies from Yale University, an MSc in Political Theory Research as a Michael von Clemm Fellow at Corpus Christi College at the University of Oxford, and an AB, magna cum laude, in Government and African and African American Studies from Harvard College.

A scholar of African American political thought, Brandon is the editor, with Tommie Shelby, of To Shape a New World: Essays on the Political Philosophy of Martin Luther King, Jr. (Harvard University Press, 2018) and the editor of Fifty Years Since MLK (Boston Review/MIT 2018). He has published work in Modern Intellectual History, Political Theory, The New York Review of Books, The Los Angeles Review of Books, Boston Review, Dissent, The Point, and New Labor Forum. For his work, Brandon has received fellowships, awards, and recognition from the Edmund J. Safra Center for Ethics, the Center for History and Economics, the Ford Foundation, the Mellon-Mays Foundation, the American Political Science Association, the National Conference of Black Political Scientists, and Best American Essays.

His next book, The Tragic Vision of the Civil Rights Movement: Political Theory and the Historical Imagination (Harvard University Press) interrogates the normative and political significance of different narratives of African American history in liberalism, radicalism, and Afro-pessimism through an original synthesis of methods drawn from the philosophy of history, literary theory, and political philosophy. Following this, he will release a book on the political thought, praxis, and judgment of Malcolm X, tentatively titled Home to Roost: Malcolm X Between Prophecy and Peril (Penguin/Random House) and an edited collection of essays on African American political thought in the 21st century. My broader academic and advising interests include Black intellectual and political thought, Africana philosophy, contemporary political theory (especially questions of resistance, protest, dissent), African American history, racial politics, poverty, crime, incarceration, and the aesthetics and sociology of hip-hop and "black" youth cultures.