Freedom North: The Black Freedom Struggle in New York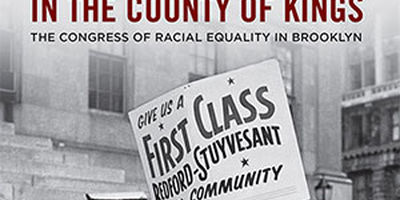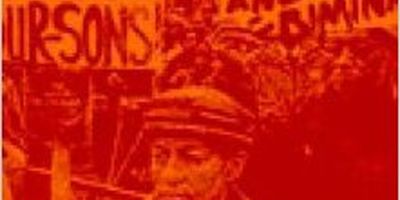 Speakers
Brian Purnell

Bowdoin College


Brian Purnell is Assistant Professor of Africana Studies and History at Bowdoin College. He grew up in the Coney Island-Brighton Beach section of Brooklyn. He lived in New York City until 2010, when he moved to Brunswick, Maine. From 2004-2010, he taught at Fordham University and directed the Bronx African American History Project, a community-university partnership dedicated to finding and preserving the history of black people in the Bronx. He is the author of, Fighting Jim Crow in the County of Kings: The Congress of Racial Equality in Brooklyn, which won the Dixon Ryan Fox manuscript prize from the New York State Historical Association.


In addition to his scholarship, Brian Purnell served as a scholarly advisor to "Fighting for Justice: New York Voices of the Civil Rights Movement," an oral history project led by the New York City Commission on Human Rights. He received his M.A. (2004) and Ph.D. (2006) in History at New York University and his B.A. (2000) in History and African American Studies from Fordham University. His edited collection, with Jeanne Theoharis and Komozi Woodard, The Strange Careers of Jim Crow North: Segregation and Struggle Outside of the South, will be out this spring.


Clarence Taylor

Baruch College CUNY


Dr. Taylor was born and raised in Brooklyn, New York. He received his undergraduate degree from Brooklyn College, and his MA from New York University. Shortly after graduation from NYU, Taylor began teaching in the New York City public school system as a special education teacher. In 1984 Taylor left JHS 278 and became a social studies teacher at James Madison High School in Brooklyn. While teaching at James Madison, Clarence pursued his doctorate in history at Graduate School of the City University of New York.


In 1991, Clarence received his PhD in American history and began teaching at Le Moyne College in Syracuse, New York. Prof. Taylor's research interests are the modern civil rights and black power movements, African-American religion, and the modern history of New York City. He is the author and editor of several books including, The Black Churches of Brooklyn from the 19th Century to the Civil Rights Era, Knocking At Our Own Door: Milton A. Galamison and the Struggle to Integrate New York City Schools, Black Religious Intellectuals: The Fight for Equality from Jim Crow to the 21st Century, Civil Rights in New York City: From World War II to the Giuliani Era, and Reds at the Blackboard: Communism, Civil Rights and the New York City Teachers Union.