Education for Liberation: How Parents, Teachers, and Students Organize for Self-Emancipation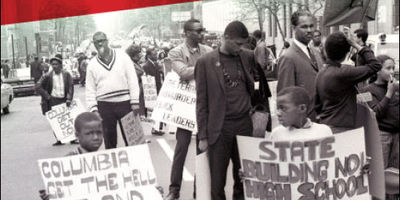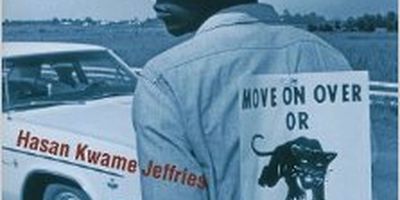 Description
"The struggle for educational access and equality has been at the heart of the Black freedom movement. From pre-K to college access, black people have fought to open the structures of education, secure equitable resources, and make the curriculum and teaching staff reflect the diversity of America. Black mothers and Black students have led the way. Join Professors Hasan Jeffries, Stefan Bradley, and Ujju Aggarwal for a discussion of their new work on Education for Liberation."
-- Jeanne Theoharris
Speakers
Ujju Aggarwal

University of Texas at Austin


Dr. Aggarwal received her PhD from the Graduate Center of the City University of New York, and currently teaches at Sarah Lawrence College. She is a cultural anthropologist whose work examines how post-Brown v. Board of Education "choice" became central to how rights, freedom, and citizenship were imagined, structured, and constrained. Currently she works with the Parent Leadership Project at the Bloomingdale Family Head Start Center and is a member of the national collective of INCITE!

Stefan Bradley

St. Louis University


Dr. Bradley teaches at Saint Louis University including courses in African American Youth Movements in the 20th Century and Civil Rights in America, 1865-1965. His primary research area is recent U.S. history with an emphasis on the African American experience. He is fascinated with the efforts and abilities of black college students to change not only their scholastic environments but also the communities that surrounded their institutions of higher learning. He is the author of Harlem vs. Columbia University: Black Student Power in the Late 1960s (Urbana: University of Illinois Press, 2009), Winner of the Phillis Wheatley Book Prize.

Hasan Kwame Jeffries

Ohio State University


Dr. Jeffries is Associate Professor of History at Ohio State University. He specializes in 20th century African American history and has an expertise in the Civil Rights and Black Power Movements. He is the author of the newly released Bloody Lowndes: Civil Rights and Black Power in Alabama's Black Belt (New York University Press, 2009). Bloody Lowndes tells the remarkable story of the local people and SNCC organizers who ushered in the Black Power era by transforming rural Lowndes County, Alabama.