Slavery, White Supremacy, and Struggle in American Education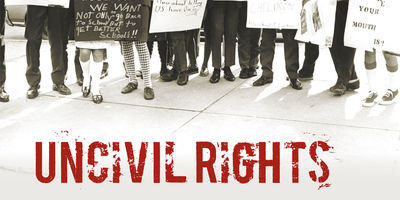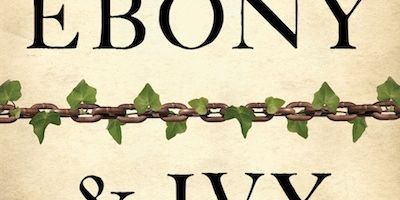 Description
"From the beginning of America, the promise of equality in education was mutilated by the barbarism and profiteering of the Slave Trade. And from the very beginning, African Americans contested school inequity and academic justifications for racial inequality. Learn about the tragic history of slavery on early American college campuses and the struggles for educational justice and desegregation in Nashville and New York. Join us as we discuss two recent important books Ebony and Ivy: Race, Slavery, and the Troubled History of America's Universities and Uncivil Rights: Teachers, Unions and Race in the Battle for School Equity with Craig Steven Wilder, Ansley Erickson, and Jonna Perrilloand how this history informs our struggles for educational justice and equality today."
--Komozi Woodard
Speakers
Craig Steven Wilder

Massachusetts Institute of Technology


Craig Steven Wilder studies American urban, intellectual, and cultural history. Professor Wilder's most recent book is Ebony & Ivy: Race, Slavery, and the Troubled History of America's Universities (New York: Bloomsbury, 2013). Dr. Wilder began his career as a community organizer in the South Bronx. He provides curricular and professional development workshops with public school teachers in low-income areas of New York City. Professor Wilder is a senior fellow at the Bard Prison Initiative, this innovative program has given hundreds of men and women the opportunity to acquire a college education during their incarcerations in the New York State prison system.

​Ansley T. Erickson

Teachers College, Columbia University


Ansley T. Erickson is a historian who focuses on educational inequality and the interaction between schooling, urban and metropolitan space, and economic change. She earned her PhD in U.S. History from Columbia University in May, 2010. Her book, Making the Unequal Metropolis: School Desegregation and Its Limits examines the case of Nashville, Tennessee to show the political and economic forces that supported segregation and inequality and later remade educational inequality in the desegregation years. She leads the Educating Harlem project, a collaborative investigation into the history of education in 20th century Harlem.

Jonna Perrillo

The University of Texas at El Paso


Dr. Perrillo is assistant professor of English Education and formerly directed the West Texas Writing Project from 2005 to 2011. She received her Ph.D. in Teaching and Learning from New York University in 2005, where she was trained in both English Education and education history methods. Dr. Perrillo's book Uncivil Rights: Teachers, Unions, and Race in the Battle for School Equity (University of Chicago Press, 2012) examines the ways in which teachers and civil rights activists both collaborated and conflicted with each other in their efforts to reform public schools and the teaching profession from the 1920s to now.