50th anniversary of the assassination of Malcolm X: Malcolm X and Black Radical Women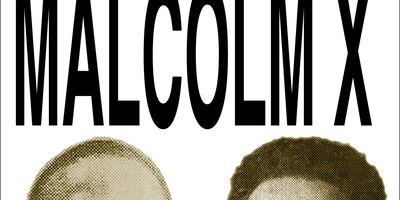 Description
"Malcolm X was assassinated 50 years ago in February 1965. Women such as Betty Shabazz, Queen Mother Moore, Vicki Garvin, Yuri Kochiyama, Mae Mallory, Abbey Lincoln, Maya Angelou and Gloria Richardson were among the first and foremost to establish February as a month to remember Malcolm X's sacrifices for Black Liberation and had been key to Malcolm X's developing political vision before he was killed. However, in those fifty years, scholars have habitually neglected the role that such women played in drafting blueprints for the Black Power Generation.
Please join Gloria Richardson, Rosemary Mealy and Komozi Woodard in an important discussion of that central yet neglected dimension that women played in the radicalization of Malcolm X. At the helm of the Cambridge Movement, Gloria Richardson was the model for Grassroots leadership that Malcolm X outlined in Message to the Grassroots. Professor Rosemari Mealy is the author of several books, including Fidel and Malcolm X. And, Professor Komozi Woodard is the author of an article Rethinking Malcolm X: Women in the Making of Malcolm X and A Nation within a Nation: Amiri Baraka and Black Power Politics."
- Jeanne Theoharris and Komozi Woodard
Speakers
Rosemari Mealy

City College of New York Center for Worker Education


Rosemari Mealy JD, PhD is Adjunct Assistant Professor at City College of New York (CUNY) Center for Worker Education. Dr. Mealy has been honored for her community involvement on numerous occasions and was the recipient of the prestigious Claudia Jones Fellow in the African New World Studies Program at Florida International University (Miami). Mealy has lived and worked in Cuba where she collaborated on several projects in support of US political prisoners with Assata Shakur. She is also an activist in the International Human rights and political prisoner movement.

She is the author of Fidel & Malcolm X: Memories of a Meeting, now out in a second edition from Black Classic Press.

Her most recent publication is title : Activism and Disciplinary Suspensions/Expulsions at Historically Black Colleges and Universities (HBCUs): A Phenomenological Study of the Black Student Sit-in Movement, 1960-1962 (Edwin Mellen Press, 2014)


Gloria Richardson

SNCC and former leader of the Cambridge movement


Komozi Woodard

Sarah Lawrence College


Komozi Woodard is Professor of History, Public Policy and Africana Studies at Sarah Lawrence College. Earning a Ph.D. in History at the University of Pennsylvania and B.A. in Sociology-Anthropology, Dr. Woodard held the Esther Raushenbush Professorship in History at Sarah Lawrence College; served on the Board of Directors of the Urban History Association; edited a few African American newspapers and cultural journals as well as Black Power & Black Arts Movement archives; directed an international news service and a radio news program; curated library, museum and college programs; and published hundreds of news and scholarly articles as well as six books, including these: A Nation within a Nation: Amiri Baraka (LeRoi Jones) and Black Power Politics; The Making of the New Ark; The Black Power Movement: Amiri Baraka from Black Arts to Black Radicalism, Freedom North, Groundwork and Want to Start a Revolution: Radical Women in the Black Freedom Struggle?

Komozi Woodard began as a civil rights & black power activist, then journalist as well as an economic adviser, urban planner and community developer. Woodard began teaching in 1968 when he established a Student Nonviolent Coordinating Committee or SNCC liberation school and when he initiated Africana Studies at Dickinson College. Woodard was a founding member of the Congress of African Students at Dickinson College, the international Congress of African People, the national Black Women's United Front, the international African Liberation Support Committee, the National Black Political Assembly, the National Black United Front, the Anti-Imperialist Cultural Union and the Stop Killer Cop Campaign and so forth.