Sounds of Freedom: The Music of Black Liberation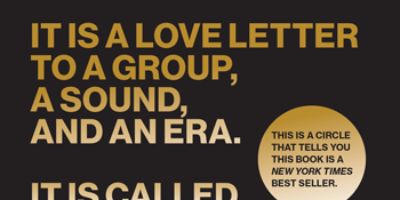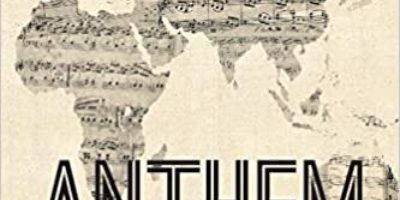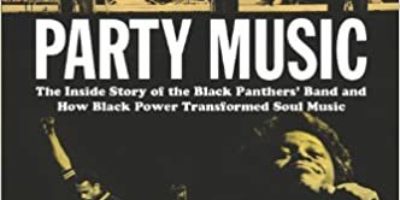 Description
The Black freedom struggle has been influenced by and generative of powerful musical traditions, including those that don't neatly fit into a "protest" genre. Join authors Hanif Abdurraqib, Shana Redmond, and Rickey Vincent as they discuss music's role in the history and politics of the long struggle for Black freedom.
Speakers
Hanif Abdurraqib

Author, Poet, Critic


Hanif Abdurraqib is a poet, essayist, and cultural critic from Columbus, Ohio. His poetry has been published in Muzzle, Vinyl, PEN American, and various other journals. His essays and music criticism have been published in The FADER, Pitchfork, The New Yorker, and The New York Times.

His first collection of essays, They Can't Kill Us Until They Kill Us, was released in 2017 and was named a book of the year by Buzzfeed, Esquire, NPR, Oprah Magazine, Paste, CBC, The Los Angeles Review, Pitchfork, and The Chicago Tribune, among others. He released Go Ahead In The Rain: Notes To A Tribe Called Quest with University of Texas press in February 2019. In 2021, he will release the book A Little Devil in America: Notes in Praise of Black Performance.

His first full length poetry collection, The Crown Ain't Worth Much, was released in June 2016 from Button Poetry. It was named a finalist for the Eric Hoffer Book Prize, and was nominated for a Hurston-Wright Legacy Award. He released a limited edition chapbook, Vintage Sadness, in summer 2017. His second collection of poems, A Fortune For Your Disaster, was released in 2019 by Tin House, and won the 2020 Lenore Marshall Prize.


Shana Redmond

Columbia University


As a scholar, Shana Redmond pulls from multiple subjects, strategies, and approaches in her work and situates her scholarship in and between fields including Black Studies, Performance Studies, History, Critical Ethnic Studies, Sound Studies, English and Literature, Cultural Studies, and (Ethno)Musicology. Her new book is an experimental cartography of the global polymath Paul Robeson and his repetition as vibration, hologram, and the built environment during and after his lifetime. Titled Everything Man: The Form and Function of Paul Robeson, the book forwards a theory of "antiphonal life" in order to announce his continuing influence and labors in the political life of artists, organizers, and intellectuals.

Her first book, Anthem: Social Movements and the Sound of Solidarity in the African Diaspora, examines the sonic politics performed amongst and between organized Afro-diasporic publics in the twentieth century. Redmond's efforts as a musician and labor organizer shaped the form and argumentation of the book, which develops a transnational cultural history of Black racial formations and performance politics. The mixtape that accompanies Anthem, produced and mixed by The Dreadstar Movement, can be found here.

Redmond is currently at work on two book length projects. The first, The Next Jubilee: Black Music and the Possible Impossible, details how Black musical techniques forecast new futures. She is additionally writing a book about "first-world" aid musics titled The Song that Saved the World, which reads songs like "We Are the World" as composing a benevolent regime of failed internationalism. In all of her work, music is both her inspiration and—as Paul Robeson, Fela Kuti, and others have advanced—her weapon; it is the origin of her critique and the method through which alternatives to our present may be heard.

A mentor and comrade, Redmond is happy to communicate with anyone interested in similar ideas or projects of liberation. She can be reached by email or Twitter.


Rickey Vincent

University of California, Berkeley


Dr. Rickey Vincent is a scholar, educator, radio host and author. He obtained his PhD in Ethnic Studies at the University of California, Berkeley in 2008. He lectures on black music history, black power and social movements, the cultural politics of Hip Hop, and issues of African American culture and globalization.

He is the author of Funk: The Music, the People and the Rhythm of The One, a definitive study of the culture and politics of funk music; and Party Music: The Inside Story of the Black Panthers' Band and How Black Power Transformed Soul Music. Party Music tells the story of "The Lumpen," the short lived R&B band comprised of rank-and-file members of the Black Panther Party in 1970. The interaction of soul music aesthetics and black power politics is central to Party Music, and is embedded in Dr. Vincent's research and practice.

He hosts The History of Funk on KPFA radio.