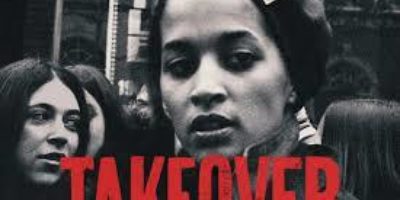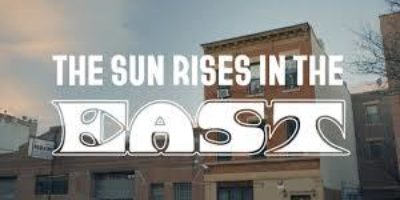 Description
This month CBFS turns to the visual medium of film to explore two new documentaries on the Black and Latinx liberation struggles. Tayo Giwa and Cynthia Gordy Giwa will join us to discuss their film "The Sun Rises in the East," which explores the history and legacy of The East, a Pan-African cultural organization whose impact on the culture of Bedford-Stuyvesant, Brooklyn is still being felt. Emma Francis-Snyder will discuss the health activism of the Young Lords in the South Bronx and her documentary "Takeover: How We Occupied a Hospital and Changed Public Health Care." Join historian hosts Jeanne Theoharis and Robyn Spencer for conversation and film clips.
Speakers
Cynthia Gordy Giwa

Filmaker


Cynthia Gordy Giwa is a marketing executive and former journalist who has written extensively about issues at the intersection of race, culture and policy. She is co-executive producer of the documentary, The Sun Rises in the East.


Tayo Giwa

Filmaker


Tayo Giwa is a media and technology lawyer and photographer. He lives in Bedford-Stuyvesant and is the director of the documentary, The Sun Rises in the East.


Emma Francis Snyder

Filmaker


Emma Francis-Snyder is a New York-based activist and documentary filmmaker. She is a 2020 Ford Foundation: Just Films grantee. In 2008, as an undergraduate, after seeing Spike Lee's When The Levees Broke, Francis-Snyder dropped out of college, and moved to Katrina ravaged New Orleans to rebuild houses. In 2012 she returned to New York and joined the fight against the privatization of public education while attending Brooklyn College. It was there that she began filming - feeling the need to document what she was seeing and doing - bearing witness to moments and acts of courage that would otherwise be lost to history.


With her debut film Takeover! Francis-Snyder was invited to pitch at the 2020 Big Sky Documentary Film Festival and the 2019 Reykjavik International Film Festival Talent Lab. She is a 2017 Union Docs Summer Fellow and the winner of the 2017 Brooklyn Film Festival Exchange pitch. In 2019 she was the Line Producer for a three part series celebrating the 50th anniversary of the Stonewall Riots which premiered on Mashable. She is the co-producer on the 2016 Straight/Curve and the associate producer for Yoruba Richen's award-winning I Rise series.

In 2015 she graduated from the CUNY Baccalaureate Program with the self designed major, "Social Documentation." Using film she has explored social issues in a creative and critical manner. In 2012 she was awarded the Rosen Fellowship which allowed her and co-director Sara Beth Curtis to document the student movement in Santiago, Chile, creating the documentary Greve To En Toma.