3 Questions for our Authors
December 05, 2017
We will welcome Keona Ervin, Nishani Frazier, and Patrick Jones to the Schomburg on Thursday December 7th for our 43rd installment of Conversations in Black Freedom Studies. In anticipation of our discussion of Jim Crow in the Midwest, we asked our guests to tell us some more about their books.

Conversations in Black Freedom Studies: As we approach our discussion about Jim Crow in the Midwest, can you tell us more specifically what your book is about?
Keona Ervin: My book is about black women's working-class politics in St. Louis and their role in shaping the course and trajectory of black freedom struggle in the city. I discuss the attempts by domestics, food processors, garment and needle trades laborers, defense employees, clerks, and the unemployed to change the material conditions of their lives and how this work contributed to building social democratic movements for racial and economic justice. I show how black women workers made use of the organizations that stood at the forefront of the battle to defend the economic rights of the black working-class, namely radical labor parties, the NAACP, the Urban League, the March on Washington Movement, some industrial unions, and local groups, to build a powerful case for defining black struggle as class struggle and economic justice.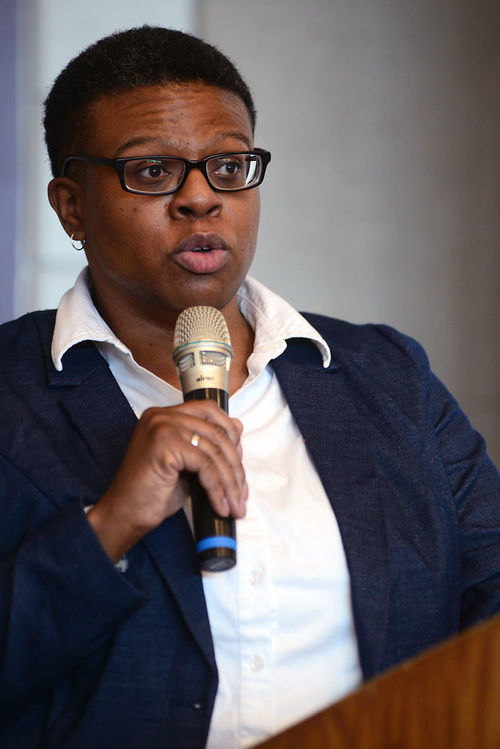 Patrick Jones: My work seeks to push the boundaries of Movement historiography beyond the South and into the urban North and Midwest.  My book focuses on the black freedom movement in Milwaukee, Wisconsin, particularly, but not exclusively, the historic open housing campaign that took place from 1967 to 1968.  The open housing campaign, which stretched on for more than 200 consecutive nights of marches and demonstrations, was met with "massive resistance" by thousands of hostile local whites and, ultimately, played an influential role in helping gain passage of the 1968 Fair Housing Act in Congress.  This is a history, like most northern Movement history, that has been largely forgotten, or overlooked, particularly in the popular narrative of the civil rights and black power era.  My work complicates our thinking about when and where the black freedom movement is located; about the tactics and strategies employed in post-war campaigns for racial justice; about the relationship between local and national struggles; about the meaning of Black Power… and much more!
Nishani Frazier: My book traces the rise of Black Power within the Congress of Racial Equality. It focuses particularly on the rise of the Cleveland Chapter. It questions the idea that CORE started out as a nonviolent direct action organization. It's actually more complicated than that. As CORE develops toward Black Power in the later 1960s it takes a turn toward economic development as their approach to Black Power. This is unique. Other groups like the NAACP turn toward a legal approach, SCLC continues as a religious organization and focuses on protest, SNCC turned fully toward Black Power but began to decline. CORE moves from integration to this idea of community organization, uplift and economic development.
CBFS: Your books each deal with organizing for change, be it political, social, or economic. Can you introduce us to one of the figures or organizations featured in your book?
Nishani Frazier: I'd like to introduce our audience to Ruth Turner, an African American woman from Oberlin, Ohio who played a key role in Black Power's rise in CORE.  She was leader of the Cleveland, Chapter but eventually moved up the ranks landing a seat on the National Action Council (NAC was CORE's advisory/action board).  Her service on NAC facilitateed the election of Floyd McKissick to the NAC chairmanship, which ultimately sealed his future as National Director of CORE. Turner was selected as McKissick's secretary but this obscures the power she wielded within CORE.  For many, Turner represented a kind of black power boogeywoman.  However, for black power advocates she helped to lead CORE toward a programmatic Black Power that targeted individual cities for political and economic transformation.  Her essay on Black Power is an important document of this history. I interviewed Ruth Turner and you can hear more from her directly on my website and from the well-known book of the era, Who Speaks for the Negro.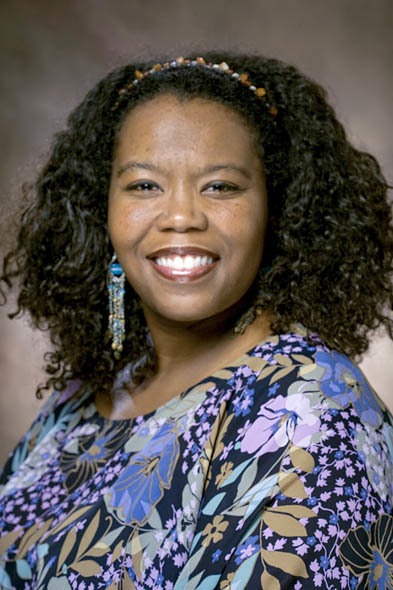 Patrick Jones: There are a variety of fascinating figures in this history, but perhaps the most intriguing, or confounding, is a white Catholic priest, Father James Groppi. Father Groppi, an Italian-American who grew up on the city's white, ethnic working-class South Side, served as the adviser to the Milwaukee NAACP Youth Council and Commandos (a self-defense group formed in the mid-1960s to protect non-violent civil rights activists from hostile white residents and abusive police) and who became a central public leader during the tumultuous open housing campaign.  Groppi's participation in militant campaigns for racial justice raised a variety of contested questions at the time, locally, but also nationally:  What did it mean that a white, Catholic priest led a local Black Power movement in Milwaukee?  What was the proper role for white people in the struggle for racial justice?  What did Black Power mean, if a white guy played such a public role?  What was the responsibility of white Christians to participate in racial transformation during the 1960s?  For some, Father Groppi was both a race traitor and a religious traitor.  For others, he was a heroic figure and, as activist and comedian Dick Gregory said at the time, proof that Black Power was "not a color, but an attitude." In 1967, the national NAACP named Father Groppi "the most effective, outstanding advisor to any Youth Council in the country" and the Associated Press voted him the "Newsmaker of the Year" in religion.  
Keona Ervin: Ora Lee Malone, a leading St. Louis labor organizer in the late twentieth century, is the figure who inspired my research. Malone's St. Louis story, which stretched from the time that she migrated to St. Louis in 1951 to the 1980s, was one of trade unionism, the struggle for decent, full, and fair employment, a defense of public institutions, and women's political leadership and voice within grassroots, and ostensibly, progressive organizations. Born in 1918 in segregated Brooksville, Mississippi Malone later moved to Mobile, Alabama where she joined the campaign for voting rights during the 1940s. A supporter of A. Philip Randolph, she shared his commitment to define black freedom in terms of the interests of the black working class. After approximately five years of working as a piece time worker, Malone and her colleagues unionized with the Amalgamated Clothing and Textile Workers Union. Malone became a shop steward and business representative for the union, and in the early 1970s, she organized St. Louis's first multiracial women's labor conference in which about four hundred gathered to discuss ways to organize those left out of or marginalized within the house of labor. A founding member of local chapters of the Coalition of Black Trade Unionists, the A. Philip Randolph Institute, the Women's Political Caucus, and the Coalition of Labor Union Women, and as the chair of the Coalition Against Apartheid, Malone gained widespread recognition and respect from her colleagues because she practiced unionism as a community-based, women-centered, and fundamentally antiracist and democratic project. Her story inspired me to look into the forms of activism that set the stage for her emergence.

CBFS:Given the continuing struggles for racial justice today, how does this history you've written help us understand or act in our current moment?

Patrick Jones: Certainly, how we understand and tell the stories of our collective past shapes how we make sense of our present predicament and how we might best proceed into the future; this is the power of history. My work on Milwaukee highlights the reality of white reaction and "massive resistance" outside of the Deep South. It suggests a distinctiveness in northern struggles for justice, but also some regional inter-connectivity with southern campaigns. It brings to the fore the critical role of the Catholic Church as a mediating institution for race relations in the urban North and Midwest. It makes clear that militant non-violent direction held potential in the urban North and that Black Power was contested and locally defined. Finally, the Milwaukee open housing campaign played an important catalytic role in helping spur passage of the 1968 Fair Housing Act, what I often refer to as the forgotten civil rights act of the 1960s-era.
The unheralded story of Milwaukee and other northern movement centers raises a broader question that I think gets to the heart of the meaning of this history for us today and that is, why don't we tell these Northern stories? Why is it that the open housing campaign in Milwaukee, which was national news at the time—and which faced "massive resistance" on par with or greater than more well-known and historically established southern campaigns in Birmingham, or Selma—and which played a similar catalytic role in spurring important national legislation, has not been remembered, or taken its rightful place in the national narrative of the civil rights and black power era? I think the answer lies, at least in part, in the fact that we tell the story of the southern movement as a mythic, redemptive story of American democracy, which allows significant numbers of people, particularly white folks, to embrace that history as heroic, in rather uncomplicated and unchallenging ways. But northern movement stories like the one I write about in Milwaukee offers, in the end, a fairly bleak portrait of racial failure and on-going urban crisis. Stories of the Movement era in the urban North and Midwest highlight the roots of the contemporary urban crisis and compel us to confront the pervasive and ongoing racial, economic and urban crisis in America in ways that are extremely unsettling for large numbers of Americans. But as difficult as this history is to confront, that is precisely why I think it is so important, because it might help us think critically and more deeply about the continuing racial tragedy in America, how this mess was created and perpetuated over many decades, and, perhaps, thereby fathom more constructive and effective solutions moving forward.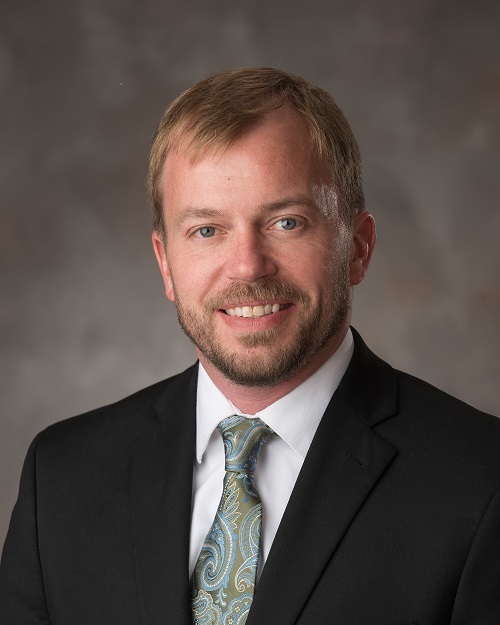 Keona Ervin: The narrative I tell grounds contemporary battles for racial justice in the larger history of the black freedom struggle in St. Louis and Missouri. The Ferguson Uprising of 2014, the black campus movement at the University of Missouri-Columbia in 2015, the struggle of workers for a $15/hr minimum wage, and the repeal of right-to-work, collectively reflect the history of struggles for racial and economic justice in the city. There are powerful connections and continuities between past and present. Then and now, in terms of black and working-class life and the constraints placed around it, organizers framed St. Louis as an "every-city" and Missouri, by extension, as an "every-state." St. Louis was, and is, a microcosm of race in the United States. Serving as the basis for major Supreme Court cases of the nineteenth and twentieth centuries, the city and state have long been battlegrounds over housing, citizenship, segregation, employment, and education. Taking a long view shows us that earlier struggles, which similarly focused on working-class living concerns and mobilized around black women's political leadership, set the stage for what is unfolding in our moment.

Nishani Frazier: I take up this question in a recent essay I wrote on black economic development and its currency for black mayors struggling now. In that essay I note that Detroit's Coleman Young II aimed to join a new pantheon of elected or soon-to-be elected Black mayors. This group's uniqueness lies not in their race per se, but in their willingness to defy the Obama-era neoliberal, post-racial orthodoxy about municipal economic development. These new Black mayors are a resurgence of the old mixed with the sophisticated new. They are Black Political Power, 2.0. 
The new Black mayors tread a path well-traveled. Though some economic development policies reflect the spirit of the 1970s, there are lost opportunities to institutionalize these ideas beyond the mayor's tenure and to ensure that uplift equals or outpaces development. From Durham to Detroit, gentrification is the outcome of development without poor and working-class people. This is not to say that the radical city is impossible. The radical city is absolutely crucial for ending urban decline and economic inequality. However, if Black mayors ignore history, they remove one of the most important tools for community transformation. And the city revitalizes while the people are once again left behind. 
I talk more about this is a recent podcast, Black Power Vs. Black Capitalism.